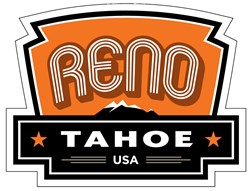 Reno, NV (PRWEB) December 11, 2013
Travelers looking for a fun, safe, affordable, sunny, beautiful, hip and varied vacation destination should check out Northern Nevadas Reno Tahoe area, according to more than 50 varied publications and websites, from A (AOL Real Estate) to Z (Zagat.com). The four season, high desert resort destination that encompasses Reno, Sparks and North Lake Tahoe has been recognized for excellence on more than 50 occasions – in a wide variety of national publications and online rankings – over the course of the past 24 months, and the Top 10 accolades just keep on coming.
Its pretty incredible to be ranked #9 on the list of 100 Best Places to Live (Livability.com), #5 on Top Spots for Winter Vacations (The Weather Channel) and as one of the 20 Most Crime-Free Cities in America (AOL Real Estate), while offering the #1 Lake in America, Lake Tahoe (USA Today Readers Poll) and the #1 Ski Resort, Squaw Valley (Mens Journal), as well as the #1 ranking for Underestimated Cities for Food (The Daily Meal), according to Christopher Baum, President and CEO of Reno Tahoe USA. Its especially surprising when you consider that this is a resort area that most Americans havent visited yet, said Baum, But were confident that THAT is about to change.
Reno-Tahoe International Airport is the gateway to nearby Lake Tahoes world class skiing for the vast majority of visitors. And with an early storm recently dumping two-to-three feet of fresh powder in the Sierra Nevada Mountain Range, listed as one of 11 of the Worlds Most Beautiful Mountain Ranges by UnofficialNetworks.com, it will be difficult to find a better winter sports getaway this season, according to authorities such as: